You may be feeling overwhelmed by the idea of wedding costs, but there is hope! You can have an amazing budget-friendly ceremony that won't leave your guests with a bad taste in their mouths. All it takes are some creative ideas and thinking outside traditional boundaries for weddings nowadays. Here are a few ideas to help you save money and still have an amazing wedding:
1. Have your ceremony and reception in the same place. You can skip out on additional rental and catering fees by having both events in the same venue. This will also help keep your guests from having to drive between venues, which saves them time as well!
2. Use online invitation services. There are plenty of affordable online services that allow you to create beautiful and modern wedding invitations. You'll save a lot on traditional paper cards this way, as well as the cost of stamps if you choose to mail them out instead of emailing or delivering them in person.
3. Shop around for wedding gowns and tuxedos. You don't have to buy designer outfits to look your best on your big day; you can find amazing options online or at second-hand stores that will still make you feel like a million bucks without breaking the bank.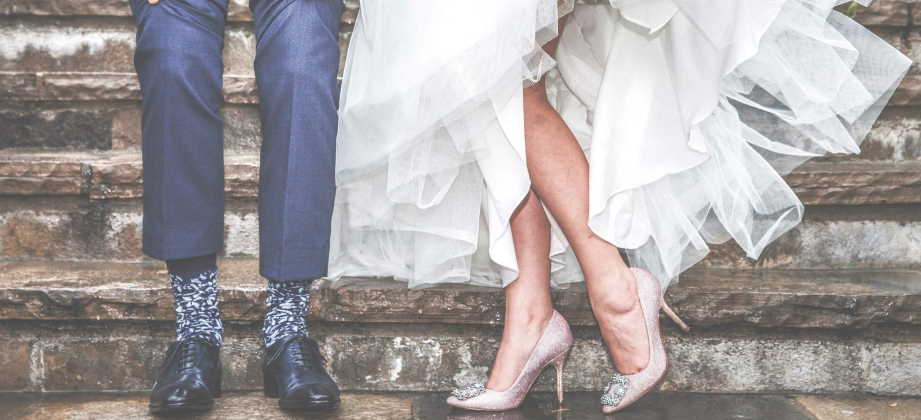 4. Go DIY with decorations. You can save a bundle by forgoing a professional decorator and creating your own decorations. With the help of family and friends, you can easily put together stunning centerpieces, bouquets and other décor pieces that will wow your guests without depleting your budget.
5. Cut back on food and drinks. Instead of offering multiple courses and an open bar, you can opt for a smaller selection of appetizers and drinks. You can also limit the number of alcoholic beverages included in your package to save even more money.
6. Look for discounted venues and vendors. If you're willing to be flexible with your date or time, you may be able to receive discounts from venues that are looking to fill their calendar. You can also look for vendors who offer seasonal or off-peak discounts.
7. Ask friends and family for help. If you have any crafty relatives, see if they'd be willing to lend a hand in creating decorations, invitations or other elements for your wedding. You can also ask them to recommend local vendors who offer great prices on services.
How to find the best deals on wedding essentials
The best way to get the most bang for your buck on wedding essentials is to shop around. Compare prices at multiple stores, online retailers, and websites that specialize in wedding products. Look for sales and discounts on items like dresses, decorations, invitations, favors, and more. Also look for bundle deals where you can buy several items at once for a discounted price. You may also be able to save money by buying used items or renting decorations and other items for the big day. Finally, be sure to ask your vendors if they have any discounts or promotions that you can take advantage of.
With some creative shopping strategies, finding the best deals on wedding essentials can be easy and help you save money while planning your perfect day.