When you're planning your wedding, don't forget to schedule a family photo session! It's a great way to get everyone in the wedding party together for some memorable shots.
Here are a few tips to help you get everyone ready for your family wedding photo session.
1. Send out reminders before the session so everyone remembers to be there and dress accordingly.
2. Plan an activity for your family members to do together prior to the session, like a game or just chatting with one another. This can help put everyone in a positive mindset and make them more comfortable as they pose for photos.
3. Make sure everyone is dressed in comfortable clothing that won't make them feel self-conscious when posing for the photos.
4. Have a few props available, such as an umbrella or flower crowns to add a fun element to your wedding photos.
5. Ask each family member to come up with ideas about how they'd like to pose in the photos. This will help make your photo session more personal and memorable.
6. Have an assistant available who can help organize everyone and keep them on track during the session.
7. Lastly, have a pre-session meeting to discuss any questions or concerns that family members may have about the session.
Remember, your family wedding photo session should be a fun and stress-free experience. With these tips, you can make sure everyone is ready to capture the perfect family photos on your special day!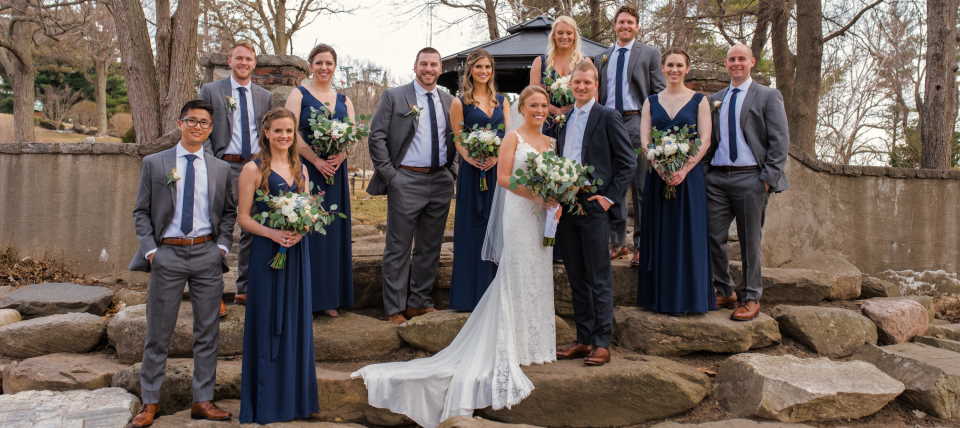 Picking the Perfect Family Wedding Photo Outfits
When it comes to picking out outfits for the family wedding photo, there are a few key things to keep in mind. First, consider the formality of the event. Are you attending a casual ceremony or more formal one? For example, if you're heading to a beach wedding, lighter colors and breathable fabrics may be best. On the other hand, if you're attending a traditional church ceremony and reception, more formal attire is usually required.
Once you know the event's level of formality, it's time to consider color and pattern. Generally speaking, avoid extremely bright colors or loud patterns in your family photo outfits. Instead, opt for colors within the same palette and patterns that don't clash. Solid colors work well, and neutrals such as khaki and navy look great together.
Pay attention to how colors may look in the photo—you want everyone wearing a similar shade. If you're all wearing different hues of blue, for example, you might stand out too much in the photo. Instead, stick to one shade of blue for everyone.
Finally, consider the season and climate when picking your family wedding photo outfits. If it's summertime, look for lightweight fabrics like cotton or linen as opposed to wool or velvet that can be heavy and uncomfortable in warmer temperatures. Additionally, if you're attending a destination wedding or taking photos outside, make sure everyone is dressed appropriately in layers that can be added and removed accordingly.